Ladies and Gentlemen,
I don't know how else to say this, so I am going to come straight to the point.
We have found the wreck of the Endurance!
And we found her 100 years to the day after Shackleton was buried on South Georgia.
The discovery was made at 1605 hrs GMT on 5th March, 2022, in 3008 meters of water, just over 4 nautical miles southward of Frank Worsley's famous coordinates for the sinking.
She is upright, well proud of the seabed and in an excellent state of preservation. You can even see her paintwork and count the fastenings.
There is some damage to the fo'c'sle deck and part of her starboard side, but otherwise she is largely intact.
Most remarkable of all was her name – E N D U R A N C E – which arcs across her stern with perfect clarity. And below is the 5-pointed Polaris star. Just as in Hurley's famous photographs.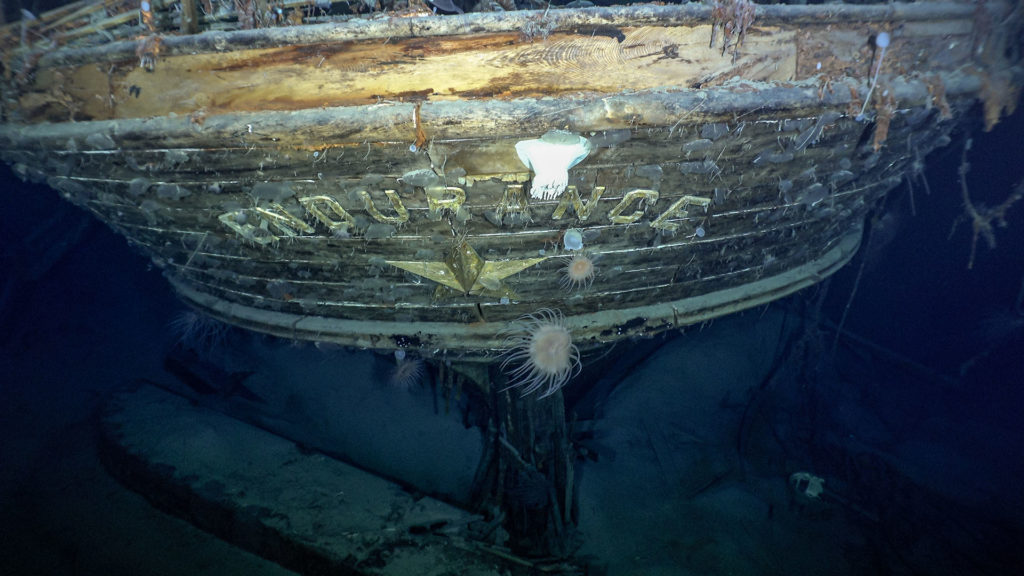 And in the well deck at the stern is the ship's wheel in perfect condition. The very wheel that gave the kick that send the diminutive, banjo-playing Leonard Hussey flying.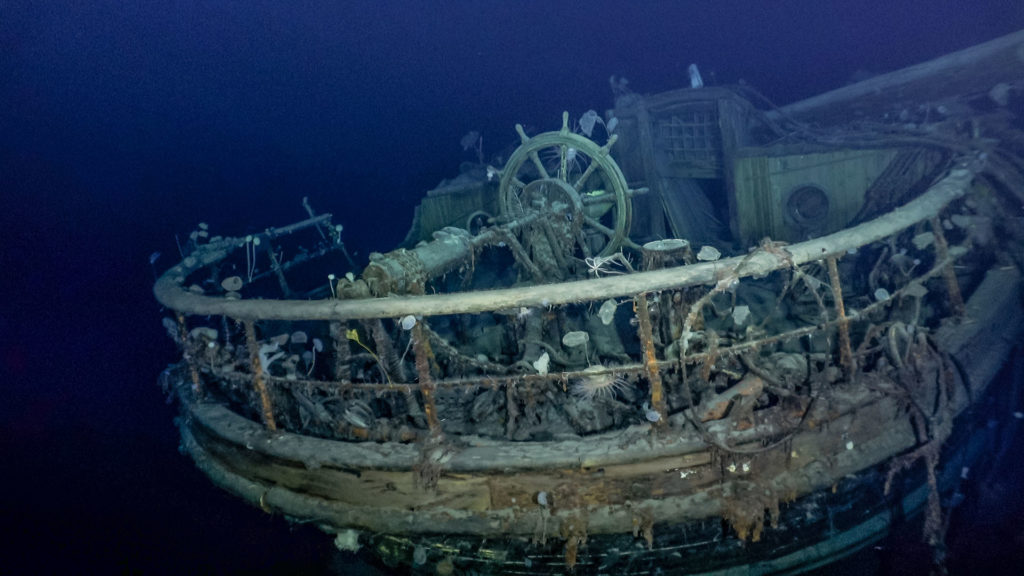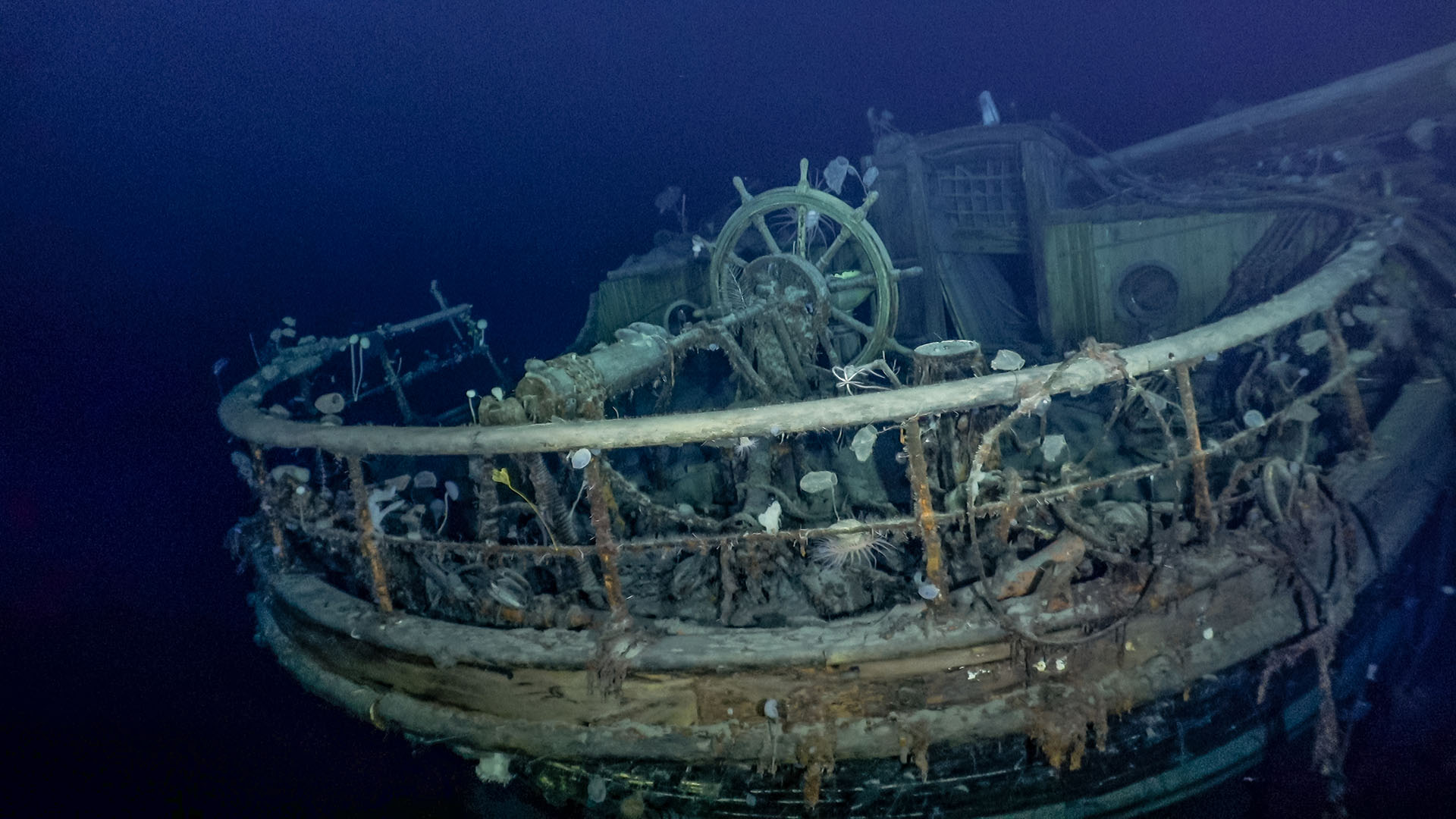 In a long career of surveying and excavating historic shipwrecks, I have never seen one as bold and beautiful as this.
We recorded everything in tiny detail and – as with our discovery of the Scharnhorst in 2019 – we touched nothing.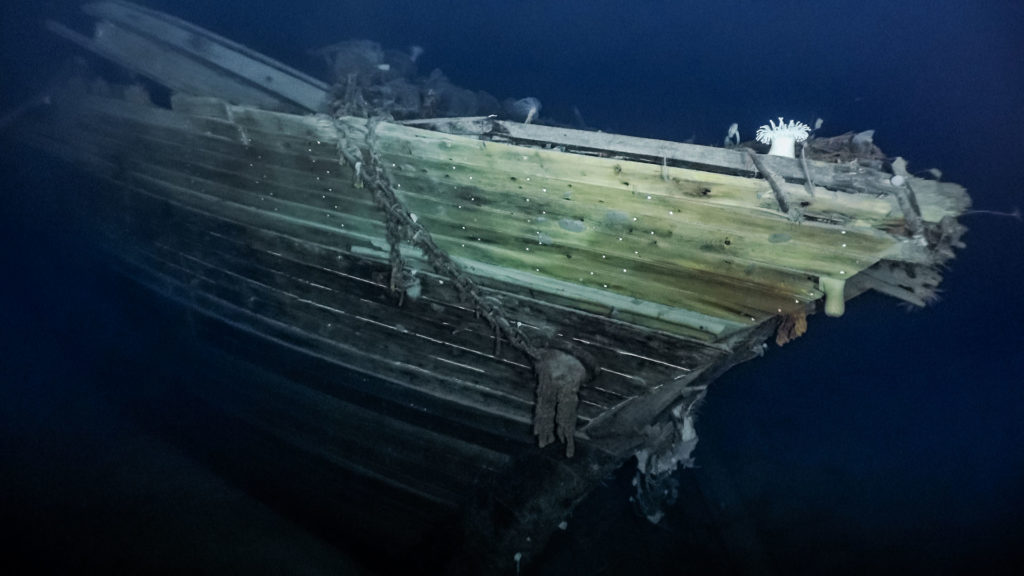 The search for the Endurance was ten years in the making. It was one of the most ambitious archaeological undertakings ever. It was also a huge international team effort that demonstrates what can be achieved when people work together.
Shackleton, we like to think, would have been proud of us.
Mensun Bound
(Director of Exploration)